Induction // Latest Instance: 2012-10-12 (11am, Singleton)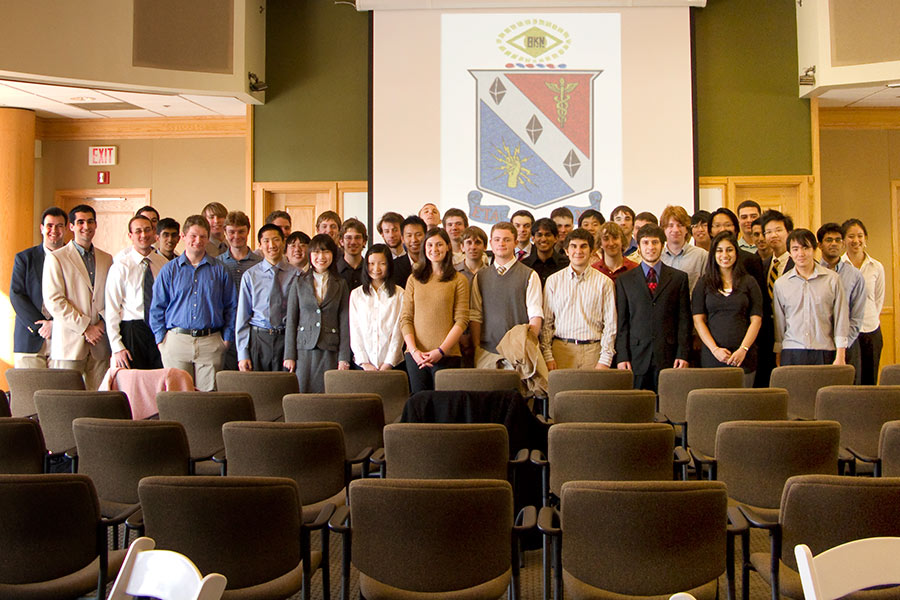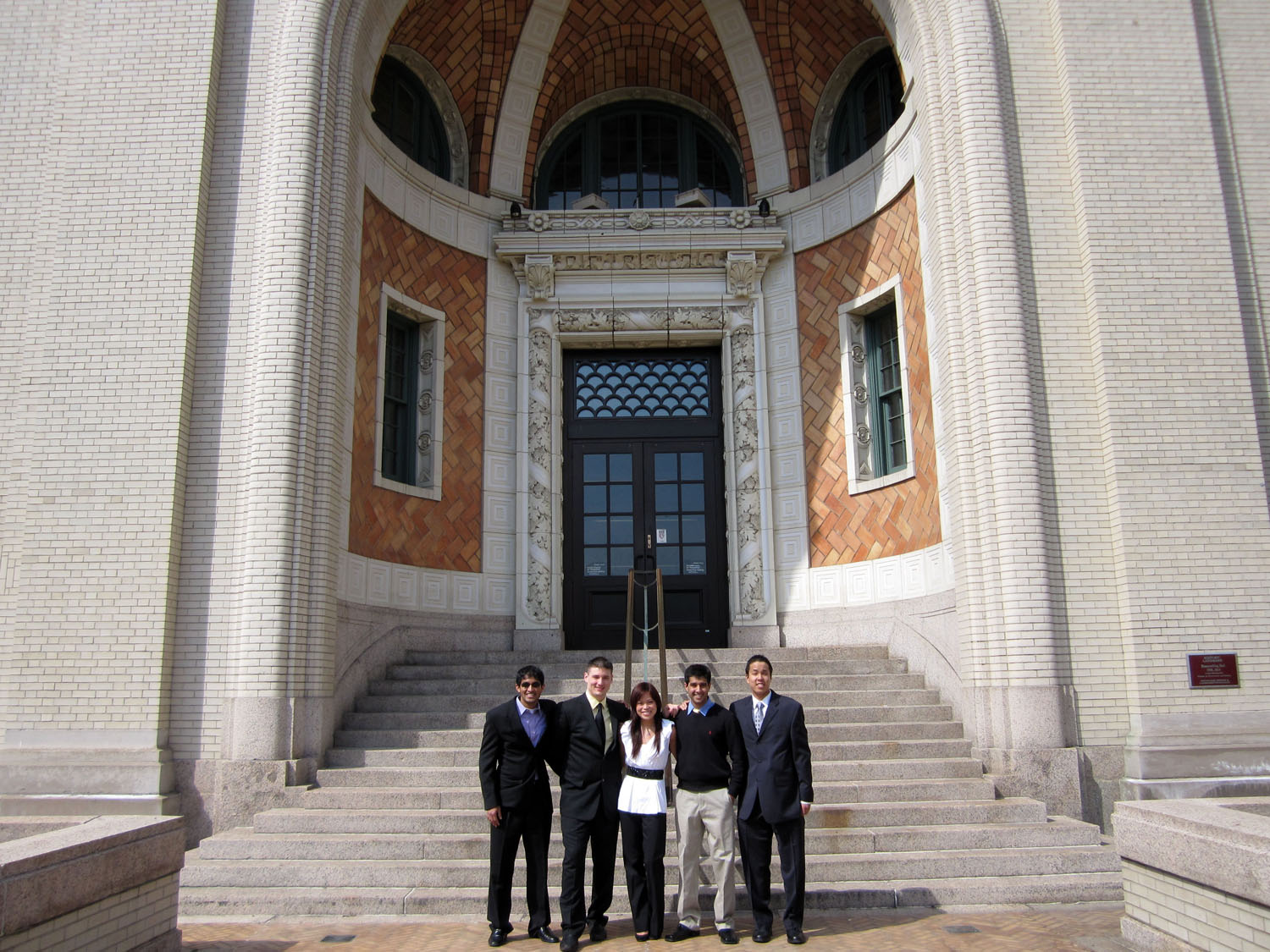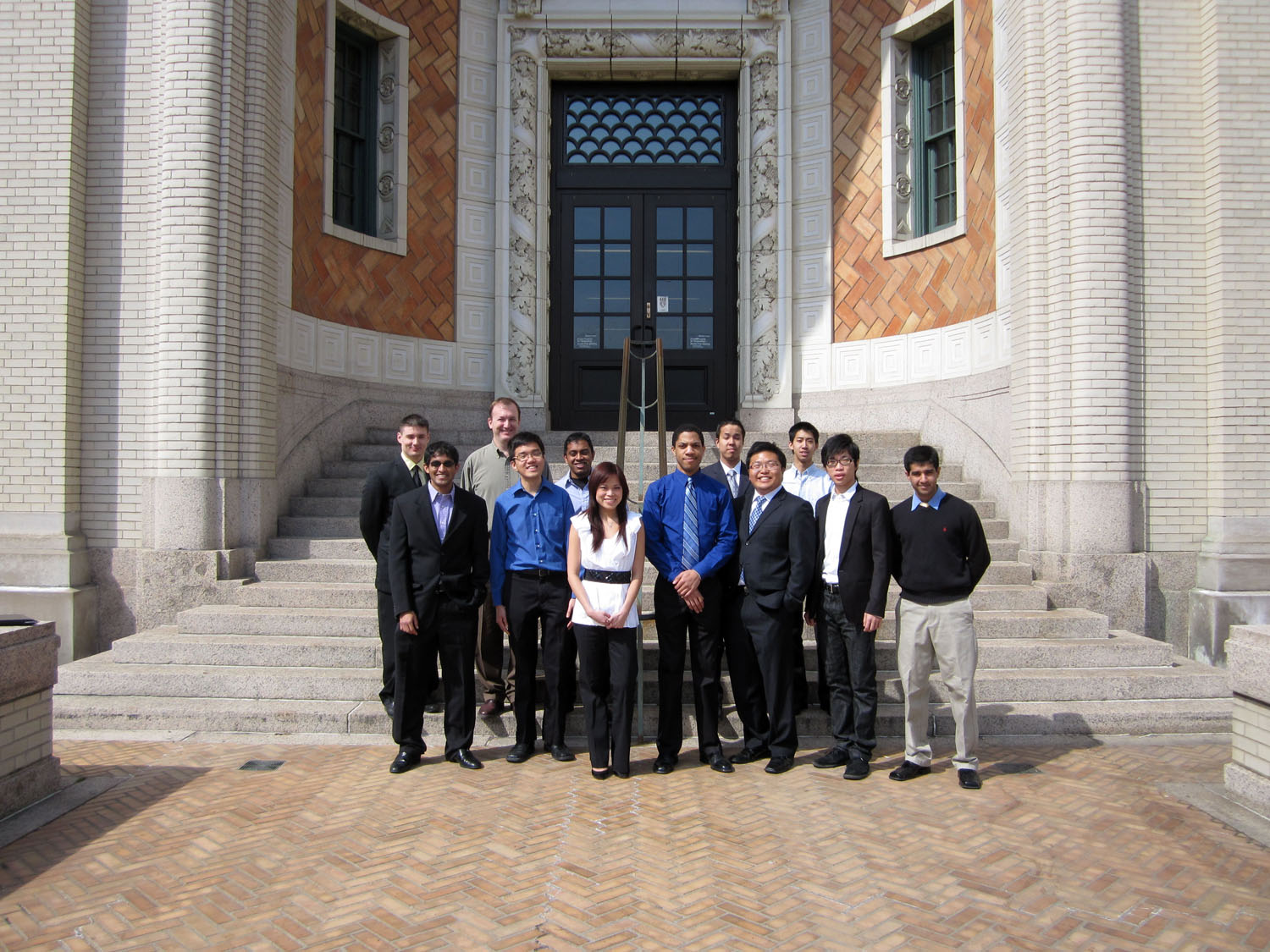 Once every semester, new members are selected to join the ranks of Eta Kappa Nu, based on their achievement and integrity in the field of Electrical & Computer Engineering.

This formal process begins with department selection and invitation, continues with the inductees' completion of HKN pre-membership requirements, and finalizes through the Sigma Chapter HKN Induction Ceremony and Banquet.

These proud students regard this as one of their preeminent achievements in the field of Electrical & Computer Engineering here, at Carnegie Mellon. While the induction ceremony shall be reserved only for current members and new inductees, the subsequent banquet is open to an additional non-HKN guest as long as the officers are notified of your plans, accordingly.





Snack Night Socials // Latest Instance: 2012-03-06 (8pm, HH13xx, TBD)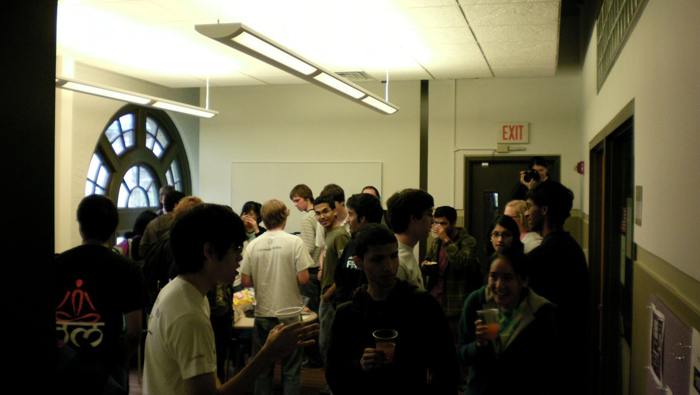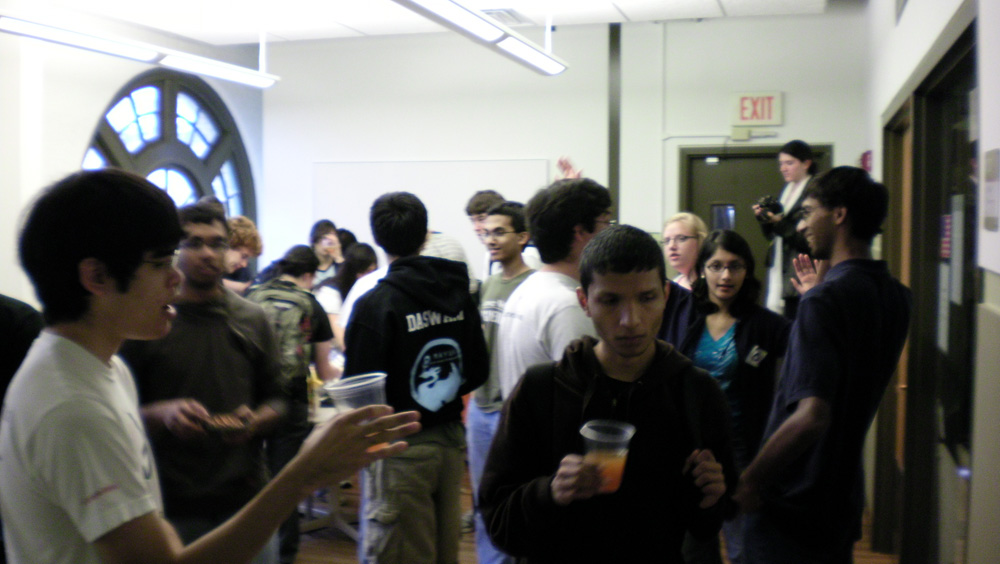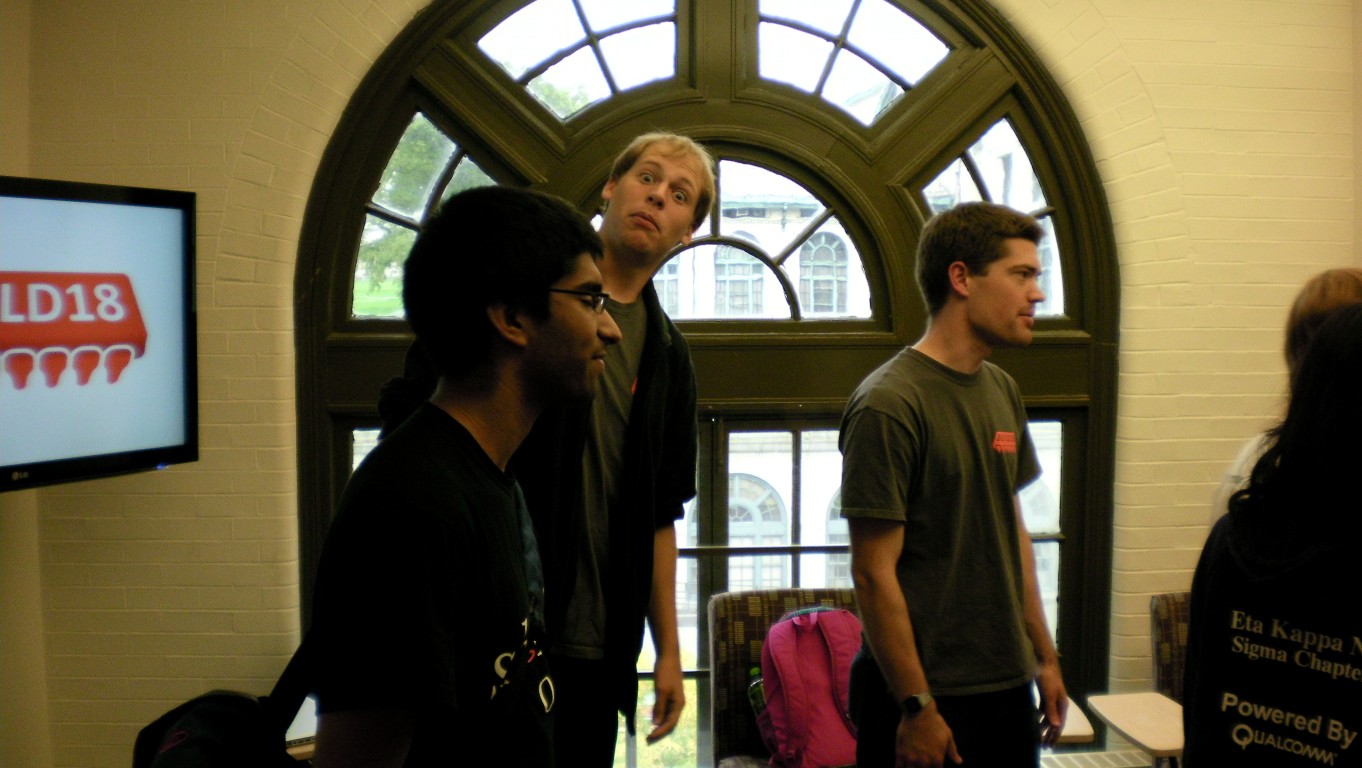 "Snack Night" Socials are held weekly in the ECE Undergraduate Lounges (13xx-wing of Hamerschlag Hall), typically on Tuesday nights from 8:00-9:00pm.

Take out some time from the massive amount of homework or the infuriatingly intricate devices you're constructing in lab to grab some food with good company!

HKN also holds members-only events, inlcuding industry sponsored dinners, runs to Razzy Fresh, and chapter half-off nights.

Snacks from our regular Snack Night events are generously provided by Qualcomm. The Snack Night foods will be listed on the HKN Website each week.





Department Tours // Latest Instance: 2012-03-05 (1:30pm)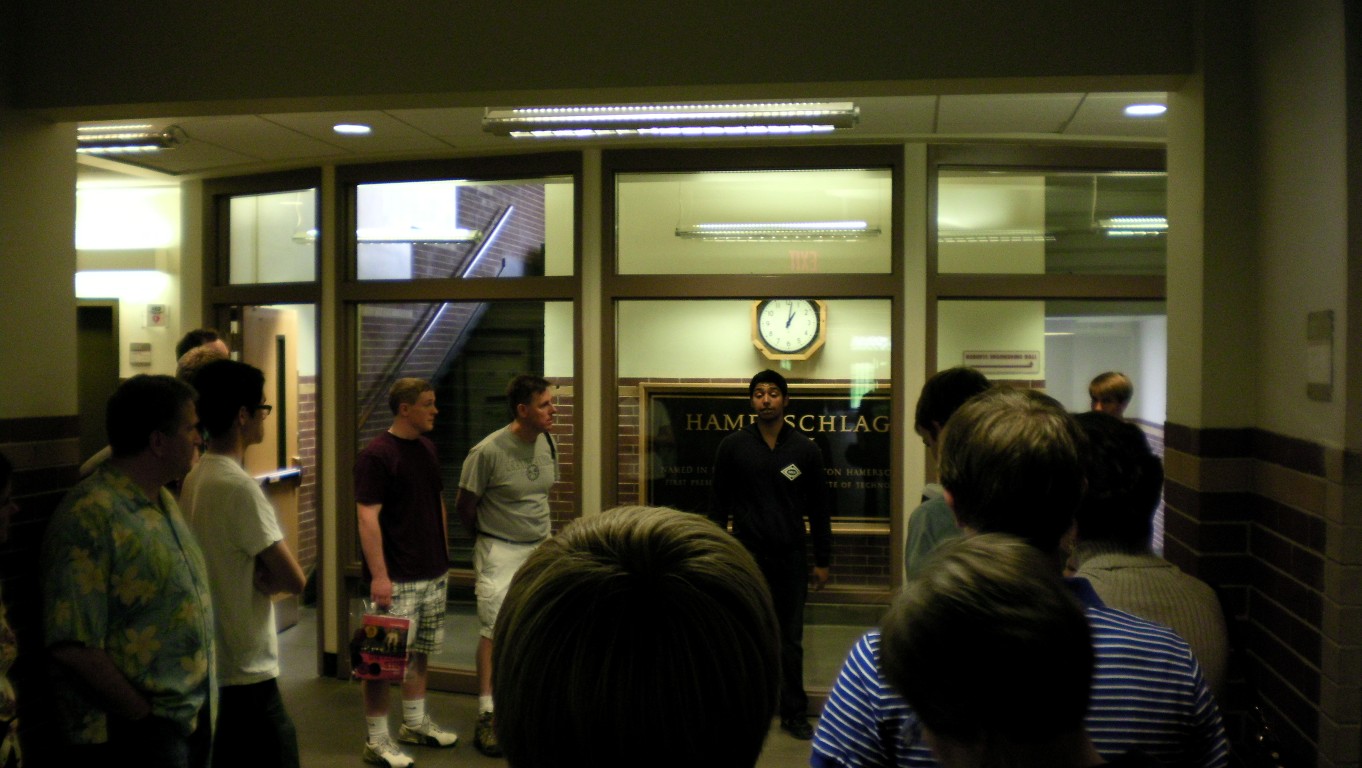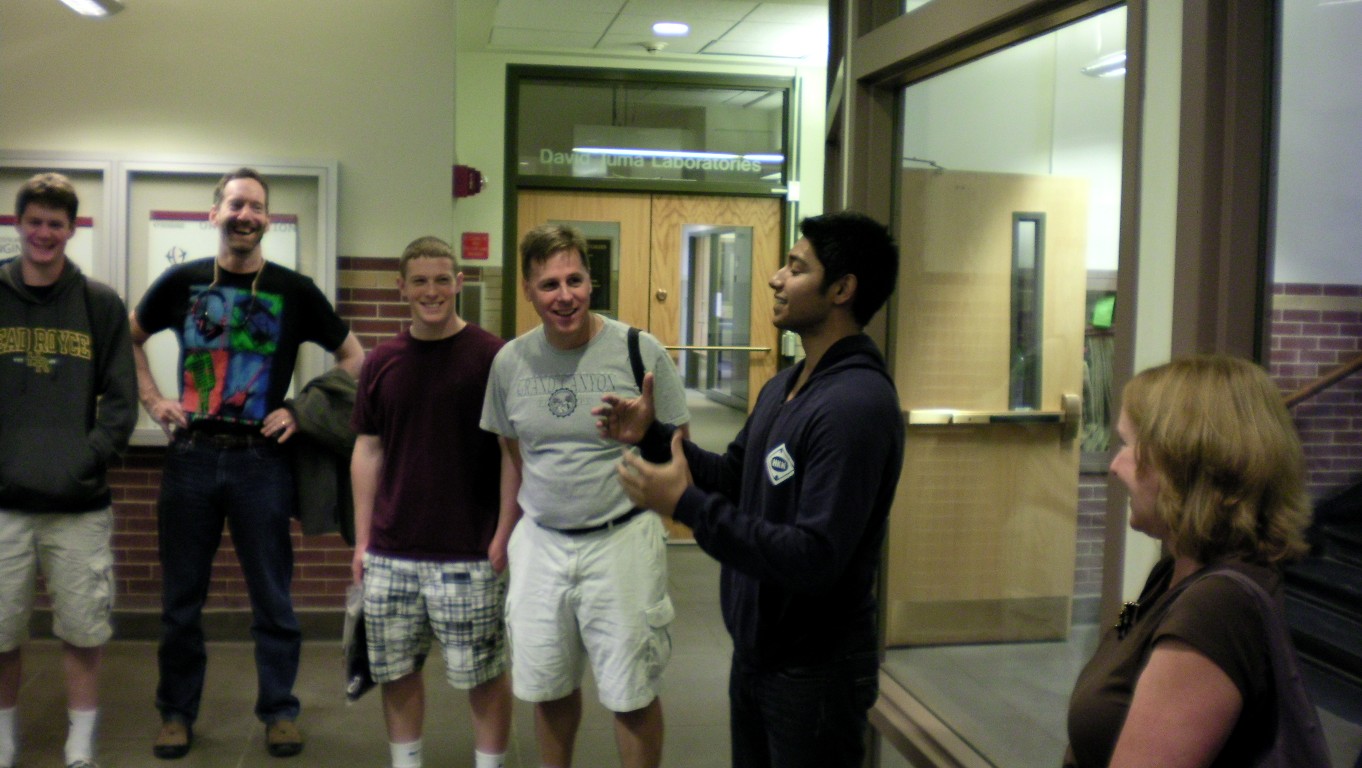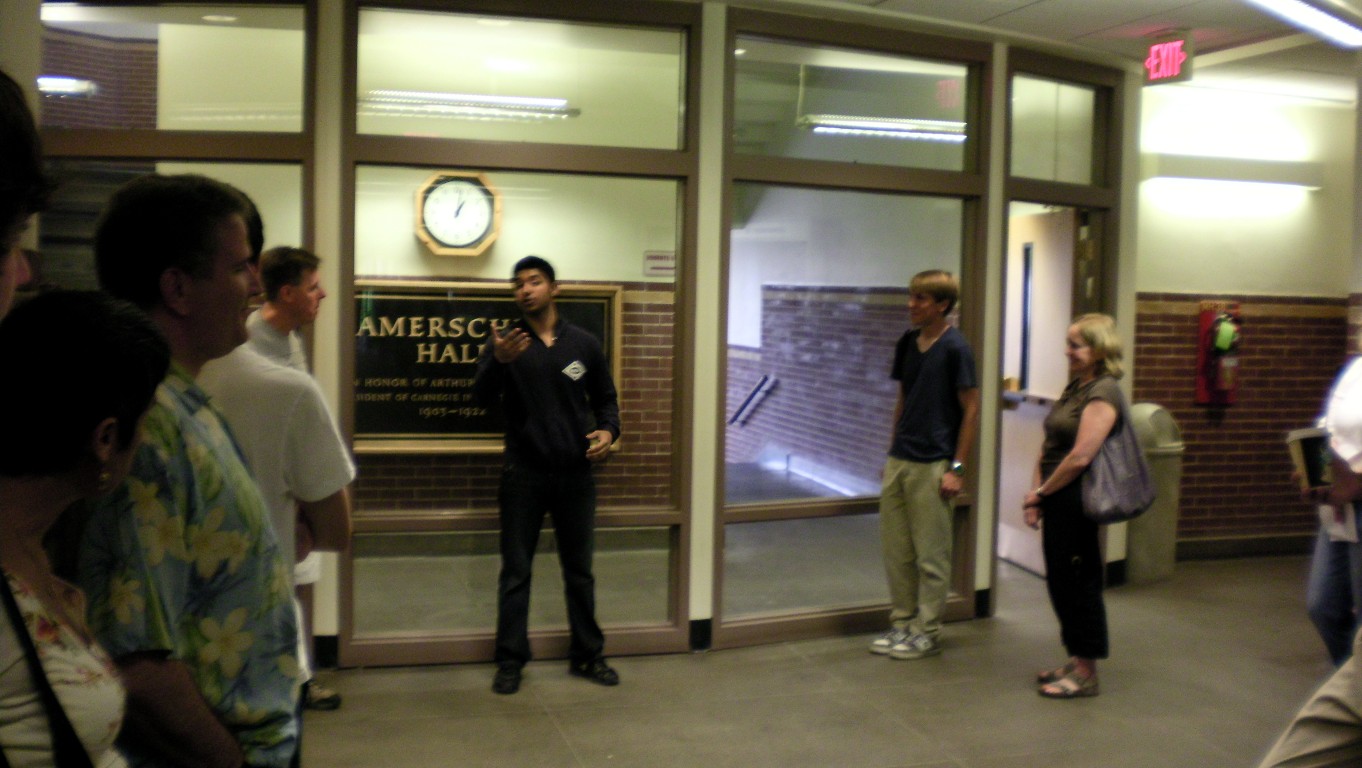 HKN Sigma Chapter members offer guided tours of Carnegie Mellon's Department of Electrical and Computer Engineering for prospective students who may be considering our undergraduate program. These tours are provided as a public service and are free of charge, and a great way to gain a current college student's perspective, but they must be scheduled at least one week in advance. To schedule a guided tour, please complete the
request form
so that we can guarantee that a tour guide will be there. HKN Sigma Chapter also encourages prospective students to participate in one of the campus tours provided by Carnegie Mellon's Office of Undergraduate Admission.
Our HKN members love talking about CMU and ECE, so please bring plenty of questions; if there are too few, we tend to start asking them ourselves!





ECE Day // Last Known Instance: 00/00/00 ECE Day is held on the last day of classes in the spring semester. It is a time of department bonding, fellowship amongst ECE students/alumni/faculty/staff, celebration of the successful semester, and respect for the virtues ECE.

While HKN is integral to the organization and management of ECE Day, all ECE organizations partake in the festivities, via indirect contribution or via their own sponsored events.

ECE Day activities generally include: ECE Capstone Showcases, band concerts, BBQs, and various ECE-related games. HKN provides support on all fronts, including a newly formed committee to help design the ECE Day T-shirt!





Capstone Showcase // Last Known Instance: 00/00/00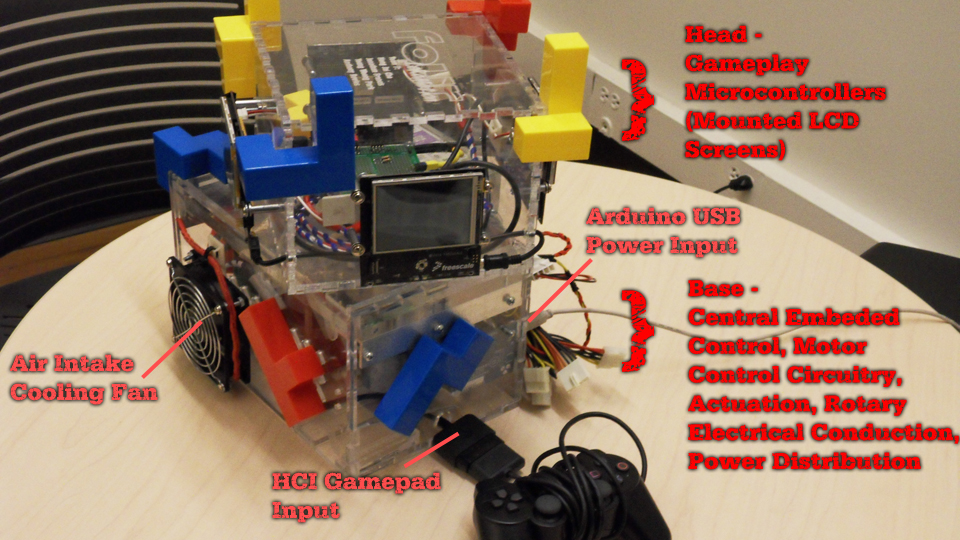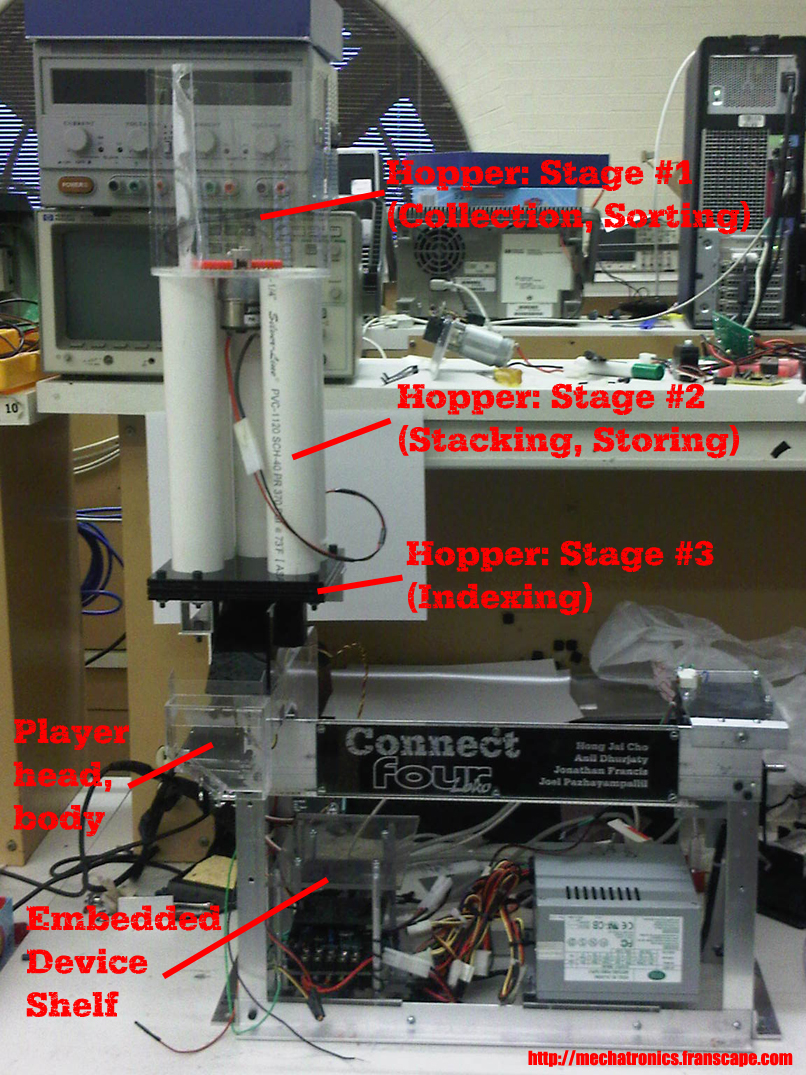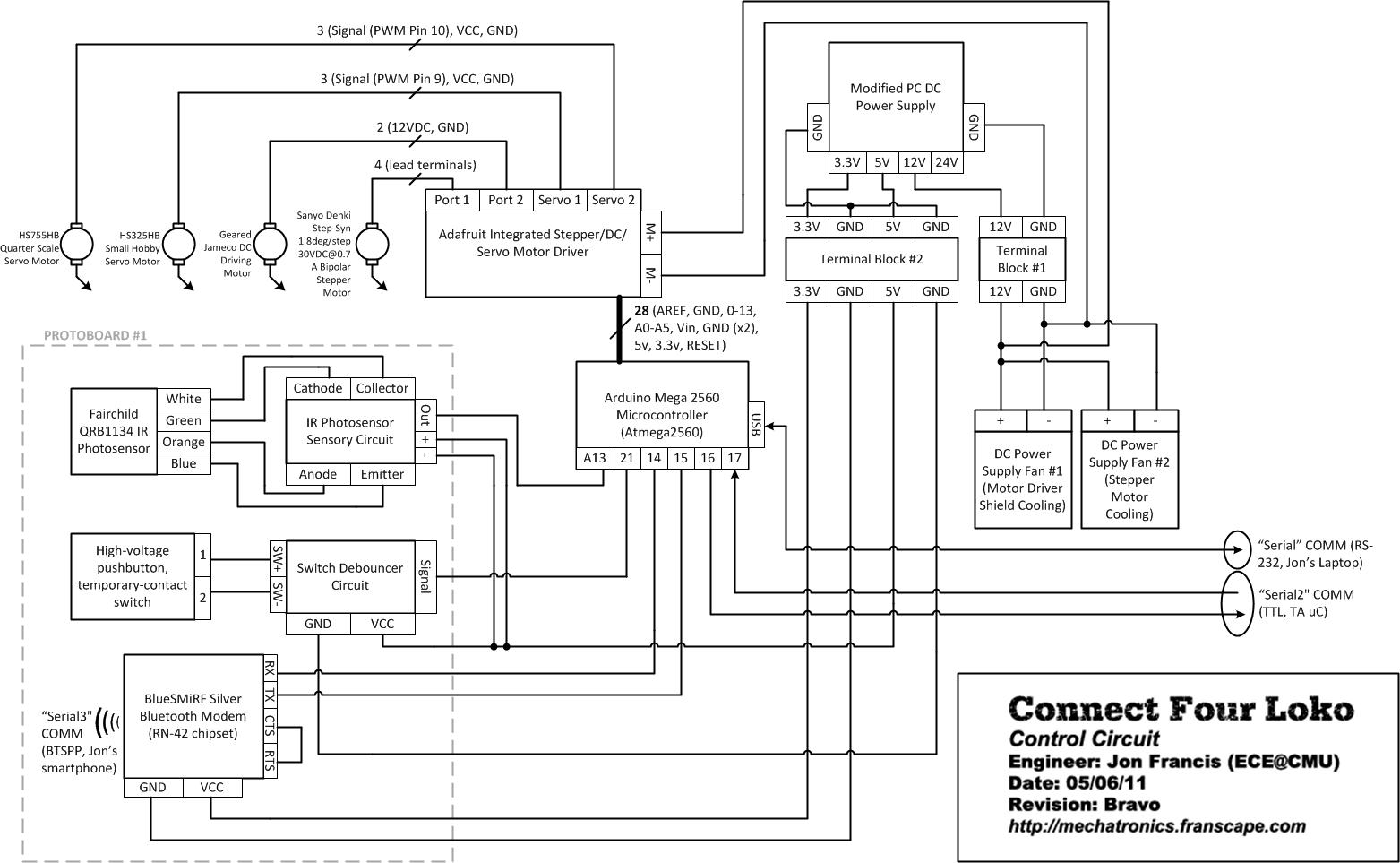 As part of the ECE course requirements, every ECE student is required to participate in a capstone design course, usually around their junior or senior year, where groups design and prototype interesting projects from all facets of ECE.

HKN provides a forum through which the projects from these capstone courses can be displayed, so that future ECE upperclassman students may decide on which capstone course to take.

We also hope to amass a complete capstone database in the future, so that students may draw ideas from a rich databank of past projects.

Showcases are usually held once a semester.





Industry Information Sessions // Last Known Instance: 00/00/00 Catered specifically to HKN members, companies hold information sessions that give us a glimpse of their world.

HKN is proud to sponsor and encourage industry relations, which in many cases lead to prestigious jobs for our members in the future. More specifically, these sessions benefit both parties: HKN members can network with industry leaders, while respresentatives and recruiters from the companies can easily gain access to the ECE community that is comprised of the department's hardest workers.

In the past, many companies have given info sessions to our members, including: SpaceX, Intel, Google, JPL, Qualcomm, Digilent, and TI.





Excellence In Teaching Award // Last Known Instance: 00/00/00 Every year, HKN forms a committee to make one of their hardest decisions: which faculty professor most deserves the annual award of Excellence in Teaching. This is the only student-decided award given to an ECE professor, and it is a concrete testament to their ability to convey their deep insights of circuits, computers, and signals. Professors are awarded based solely on their teaching merits and must be nominated by ECE students.

This highly coveted award is voted on by the body, and nominations will be determined by letter of recommendations by students all throughout ECE. To submit a letter of recommendation for a professor, please send your letter to HKN Officers. The award is handed out at the ECE commencement ceremony.





Outreach Programs // Last Known Instance: 00/00/00 HKN is also dedicated to outreach for the ECE community, the CMU community, and outside of the campus. We hold social events for incoming ECE freshmen and sophomores, providing a chance for them to network with ECE upperclassman students. In the past, these introductions have often developed into mentoring relationships for the freshman/sophomore student, as they further assimilate into CMU campus life and ECE department rigor. It is our hope that students will be able to get more out of their ECE curriculum and experiences at Carnegie Mellon in this manner.

We are also focused on building relations with local high school students, including designing interactive labs for the students, sponsoring special workshops and tech-talks, and connecting students to professors in the ECE subfields of their interest.